Thriving on Overload
Podcast
Ross Dawson speaks with some of the world's most inspiring 'information masters' about their practices and lessons on how to transform unlimited information into insight, foresight, and better decisions.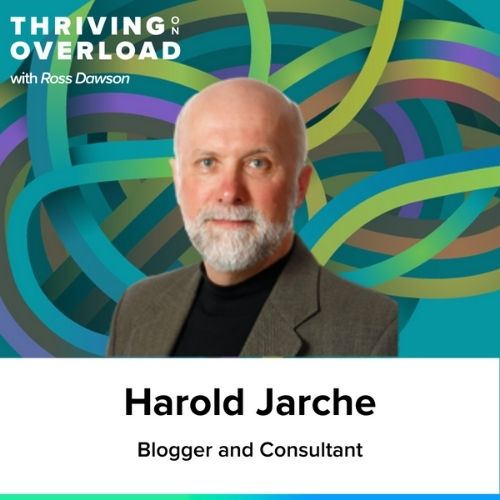 Harold Jarche has been an independent consultant for almost two decades, working with individuals, organizations, and public policy influencers to to improve collaboration, knowledge sharing, and sensemaking. He is author of the Seeking Perpetual Beta ebook series and has been running the very popular Personal Knowledge Mastery online workshop for many years.
read more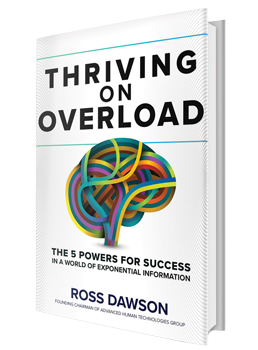 "A how-to for turning a surplus of information into expertise, insight, and better decisions."
Nir Eyal
Bestselling author of Hooked and Indistractable
"Thriving on Overload offers the five best ways to manage our information-drenched world. "
Fast Company
11 of the best technology books for summer 2022
"If you read only one business book this year, make it Thriving on Overload."
Nick Abrahams
Global Co-leader, Digital Transformation Practice, Norton Rose Fulbright
"A must read for leaders of today and tomorrow."
Mark Bonchek

Founder and Chief Epiphany Officer, Shift Thinking
"If you've ever wondered where to start to prioritize your life, you must buy this book!"
Joyce Gioia
CEO, The Herman Group of Companies and Author, Experience Rules
"A timely and important book for managers and executives looking to make sense of the ever-increasing information deluge."
Sangeet Paul Choudary
Founder, Platformation Labs and Author, Platform Revolution
"This must-read book shares the pragmatic secrets of how to overcome being overwhelmed and how to turn information into an unfair advantage."
R "Ray" Wang
CEO, Constellation Research and author, Everybody Wants to Rule the World
"An amazing compendium that can help even the most organised and fastidious person to improve their thinking and processes."
Justin Baird
Chief Technology Office, APAC, Microsoft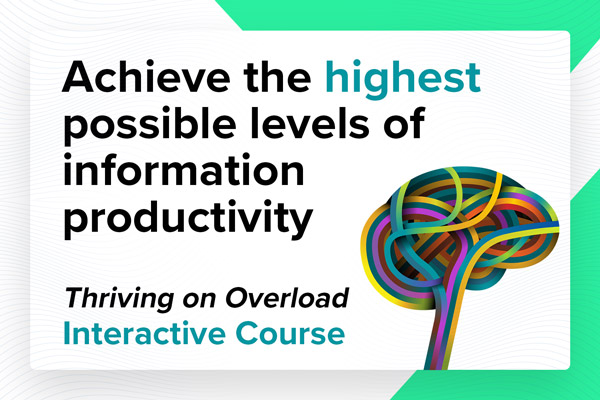 Ross Dawson
Futurist, keynote speaker, author and host of Thriving on Overload.
Discover his blog, other books, frameworks, futurist resources and more.